(ballpoint sketches on A5, each about 1-2 hours; the three Demon Lords)
The past days and weeks I began working on a new project: Dämonenhort ("Demonhoard")
It began with a scribbeling phase – many sketches, ideas, banned on paper.
Out of that formed a specific concept, taking shape step by step.
Now I'm currently in the sketch phase, forming the individuals, defining them, before realising them.
And here are my favorite sketches of my three Demon Lords: from left to right there are Ishka, Sheireen and Amon.
…and there's a whole bunch of Lower Demons on their way. For in the end, the Queen will rise.
Together they'll find themselves on one single work. Dämonenhort. The Demonhoard.
---
Now, come a little closer and face the Great Three.
Ishka, the Unlived Life: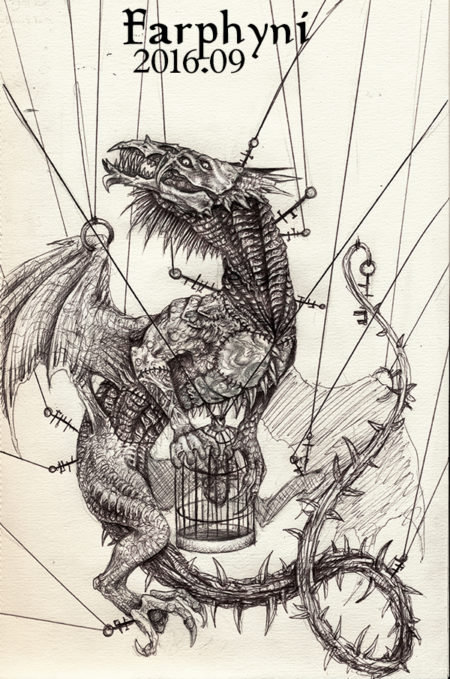 (ballpoint pen sketch on A5, about 1-2 hours)
---
Sheireen, the Irregular One among the Similar: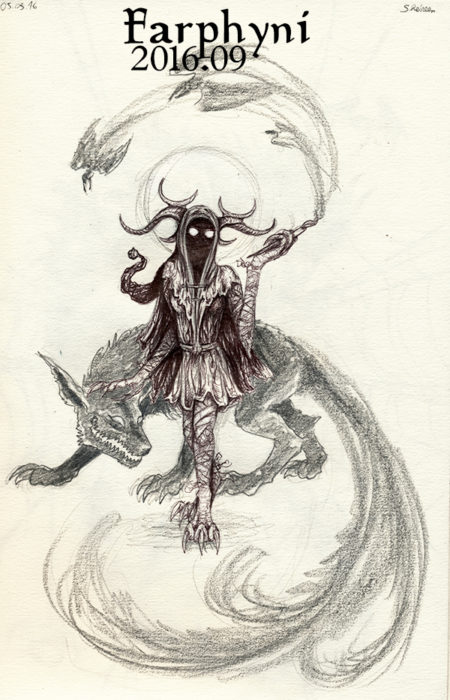 (ballpoint pen sketch on A5, about 1 hour)
---
Amon, the Razing Whispers in the Mind: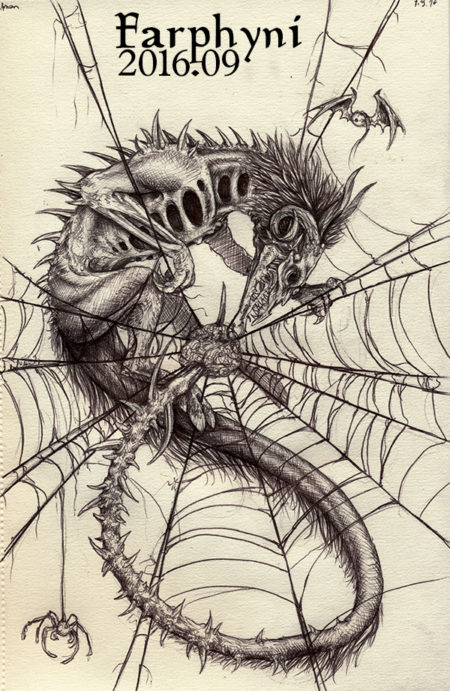 (ballpoint pen sketch on A5, about 1-2 hours)