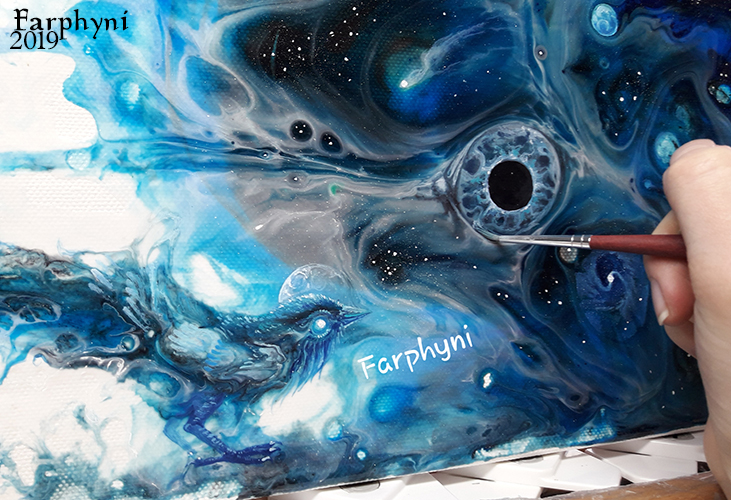 After all, my opinion about sanity changed. I wonder if it ever had been more than just a convention or an agreed mode of thinking, which excluded from our view the full strangeness of the universe.
Continuing my Decryption Paradox Series I decided to try combining the new oil paints with my acrylic fluid methods. I really like how well acrylics and oils blend together in complete harmony. What a bliss!

Two further (and way larger) works are planned after this one using the same technique.