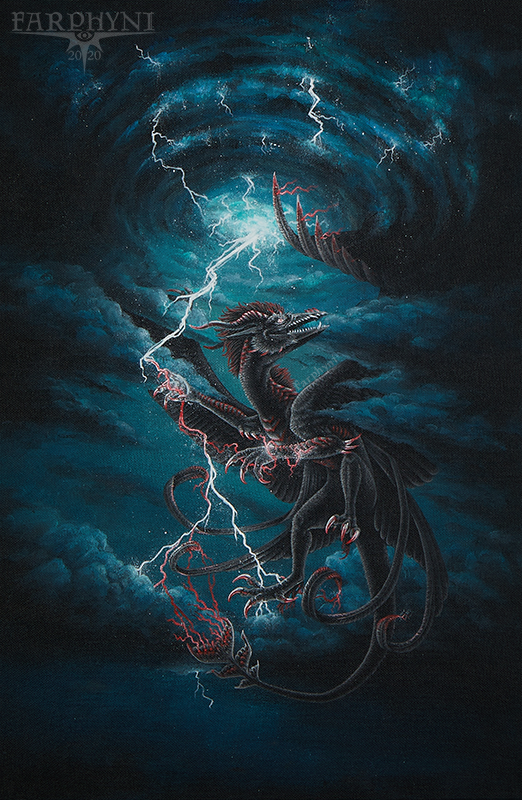 "This thing of darkness I acknowledge mine."
(William Shakespeare)
For quite a long time I wanted to paint Farphyni in her Destruction Form playing with lightnings.
You might notice, that Asuras' runes are missing. This is reasoned in the fact, that Farphyni is in full control and harmony with Asura in this artwork.