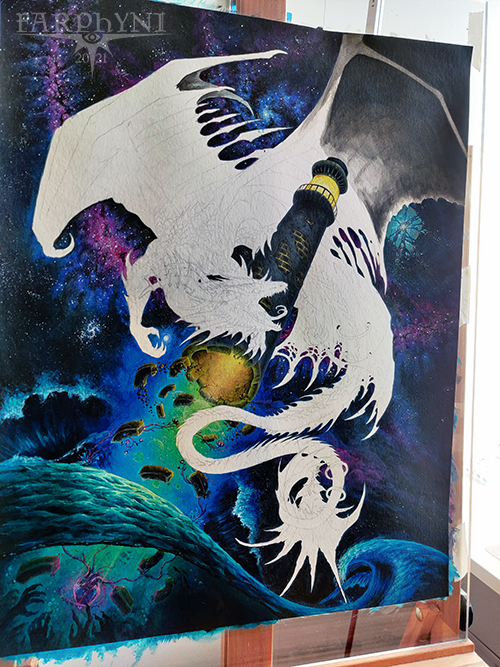 "Wicked winds and shadows in the deep,
Exploding moon and fading lights.
Build a shelter to last, a sun to guide.
Outlive the hurricane, create an empire to last.
Among all the small things, I'll be a perfect storm.
And someday I'll understand, the question to my answers."
A painting that I started earlier this year, a contribution to change. Progress is slow as life is busy and wonderfully eventful.