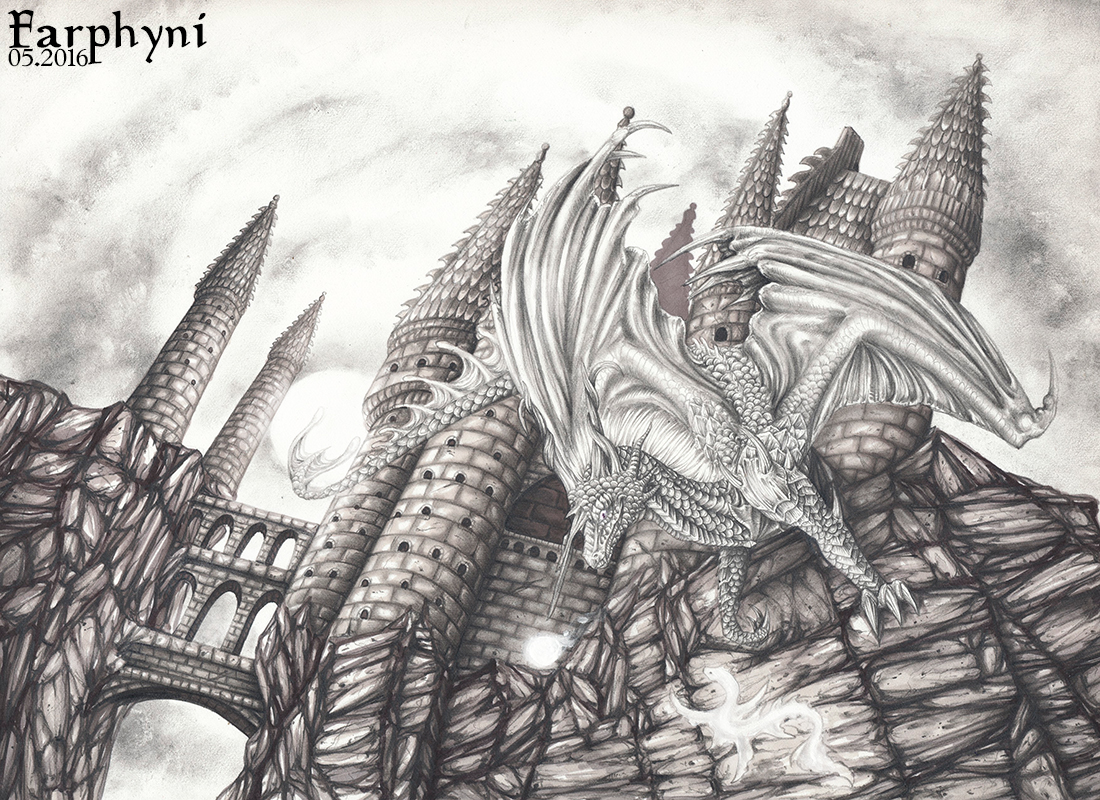 Welcome HomeContinue Reading
->>Materials: Promarkers, Pencils
->>Size: A4
->>Time: only about ~13h
A personal little, fast work featuring my Alter Ego Aspect Gawynderethéa. Lately I saw her in a new light – she gained a broader meaning.
Actually, -I just realized- this is the first time I drew a part of my Mind Castle.
During drawing I was inspired to write this little poem:
"Captured ghosts,
Fragments of memories.
Welcome Home.
In walls of stone,
towers touching the sky.
Mind Castle.
Escaped Nightmares,
shining hopes.
Welcome Home.
Endless corridors,
Countless rooms.
Mind Castle.
Stories, Experiences,
Monster and Faeries.
Welcome Home.
Stairs up and down,
a vault underneath.
Mind Castle.
Leaded by the Mistress,
to find a home.
Welcome Home.
Followed the dragon.
I've come home.
Back in my Mind Castle.
And a chorus calls out:
"Welcome Home!"
Welcome Home."
-Gawynderethéa