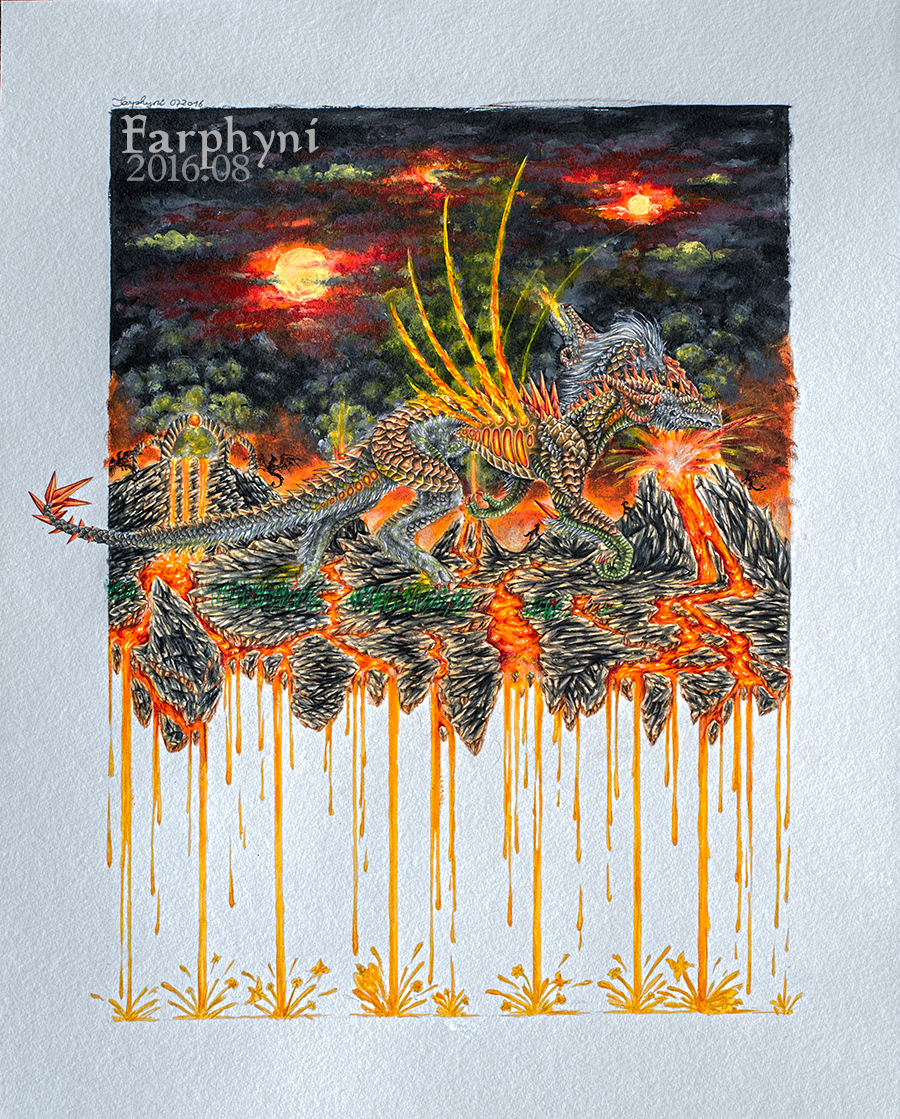 Song of BloodContinue Reading
(Acrylics, Pencils, Copics and Ballpoint Pen on A2; only about 25hours )
The second Giant revealed his name: Arkhim'ehr'Kami, the Song of the Blood. While Ceru'ir'Kewa lurks inside (Inner World), Arkhim'ehr'Kami wanders outside (Outer World). Both are connected to each other through the Rift.
Empowered by Ceru'ir'Kewa he creates (see that he has no shadow, but grass underneath him? Where-ever he goes, he leaves a trail of plants behind).
The three-headed Giant has no organs, but is filled with Magma (from Ceru; the Inner World). He, who looks forward and admits the past, for he can act in the now.