It feels like the NOUS Sketch Series is coming to an end. But what will the end be? I can catch a glimpse of it from here, but it's foggy over there.
It's like a big puzzle, and many of the past works are part of it. Slowly but steady I see what I'll meet in the end.
I'm glad I had my A5-Sketchbook with me during my last train travel, as it turned out to be a very productive and creative little journey – not only in physical distance, but also in mind.
NOUS, Part 5: Break Out
Castles in my mind, demons in the sky.
Images in my heart, hope inside.
Confident steps out of dark into light.
Hand in hand with my demons.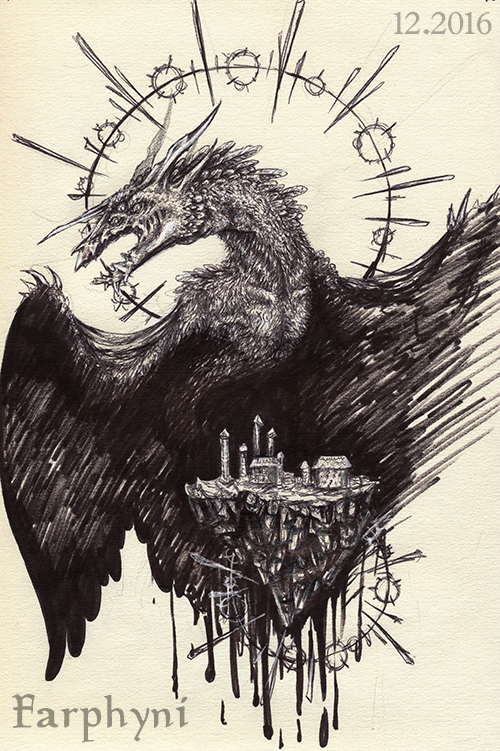 ---
NOUS, Part 6: Last Step 
Only one step left, the end of the way is near.
Proud like a god, don't pretend to be blind.
Beat the machine, that works in your head.
Jump, fall and fly, embrace the Void.
---
NOUS, Part 7: Void
Enter the Void
The End is where it begins
Find out who you are
Beyond