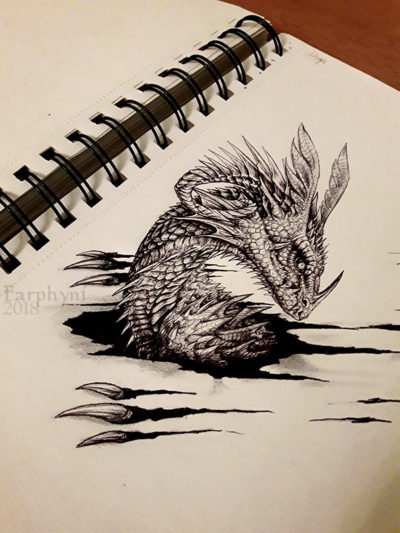 (A5 ballpoint pen sketch)
"Everything you can imagine is real."
-Pablo Picasso
If I had a little pet dragon, it would be this curious and slitghtly clumsy noodle. And I'd name him Atreju.
He would climb around on my head all day and try to give me smart advices, like: just burn this thing/person/whatever if it gets on your nerves. Burn it to ashes and the problem is solved. Quite simple, isn't it?
He doesn't understand that dragon rules don't apply to the human world.
Also, he likes japanese Ramen and Sushi.