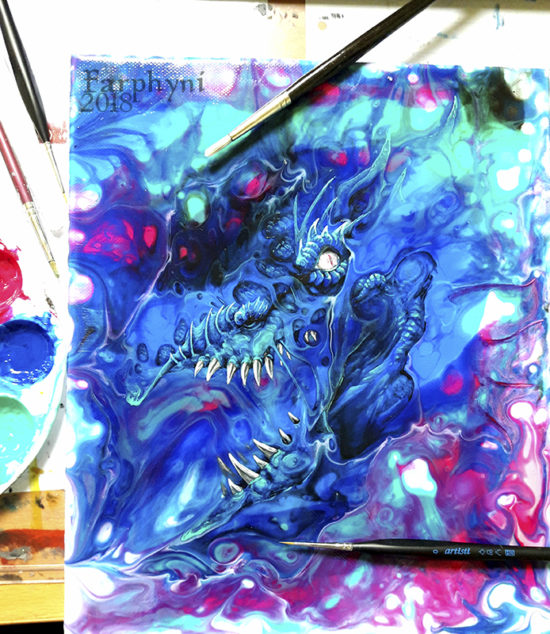 (acrylics on 25x30cm canvas)
Beyond shroud and haze reign the forgotten creatures. They know the secret ways between the worlds and will return to our realm … one day.
Something I painted a few days ago. Scanned version will be added to the gallery next week.
Another acrylic experiment using the same technique as for the last painting. It is a little challenge, but I have a lot of fun with it.