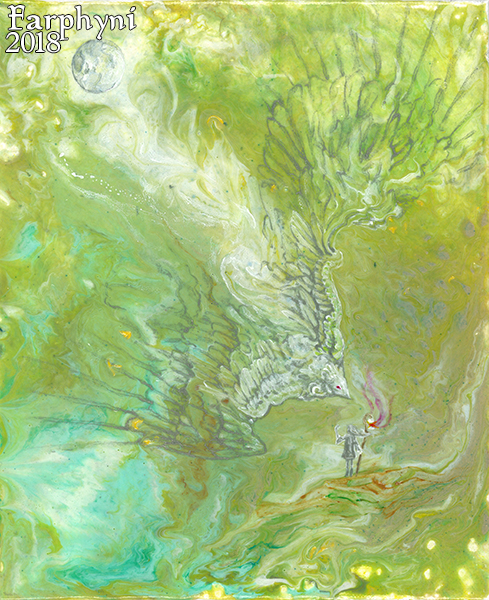 (acrylics on 25x30cm canvas)
If I could take something with me to eternity, then it'd be the gaze of you. Even if memories are fading, I never want to loose sight of you, even if the night seems way too dark. Chasing light until a brandnew moon will rise.
Last work of the experimental acrylic series. Will definitely draw in this style again in the future!