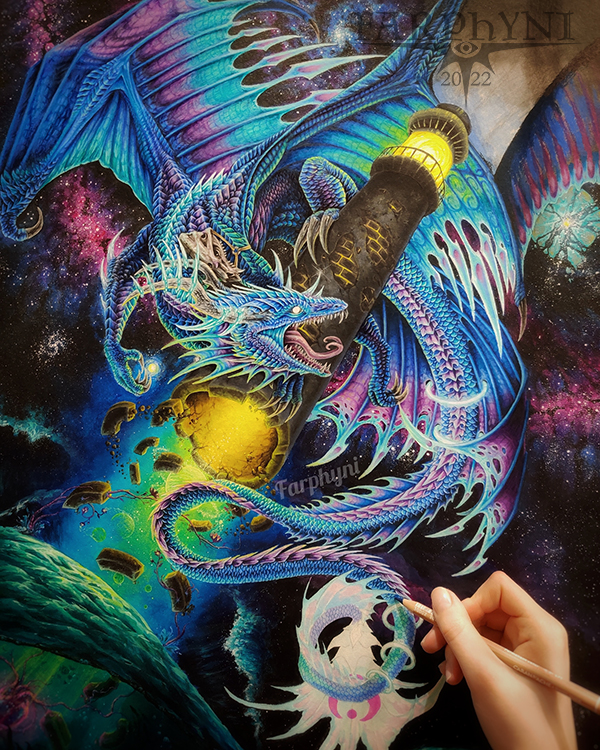 "Outlive the hurricane, create an empire to reign.
Among all the small things, I'll be a perfect storm.
And someday I'll understand, the question to my answers."
Progress is slow, but steady. Will be finished in the next days.
The last months were eventful in ways I never expected and the symbolism of this artwork became so incredibly fitting to my situation that it is partly hilarious, partly scary, but nevertheless, very fitting and a good reminder for how to deal with an exploding moon.