This actually started as a weird experiment in which I've found a new way to express the monsters lurking in my mind.
Phase 1: "Ink-Storm" (5 minutes)
Actually just a quick, abstract ink-painting inspired by the dynamics of the thoughts.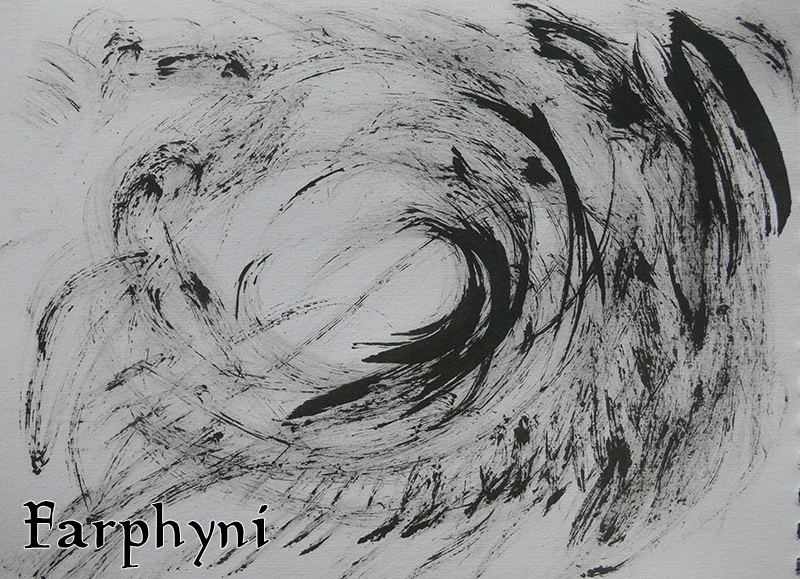 Phase 2: "lurking beneath the surface" (20 minutes)
Next, I looked at the abtract painting the day after creating it and I started to see creatures in it. So I took a ballpoint pen and started to kinda "accentuate" some of them.

Phase 3: "exploding" (10 minutes)
Then I scanned it and added colours with Photoshop.

and here they are…some mind-monsters.
Phase 2 und 3 are equal. Phase 3 is not the "end result".
I've drawn eleven of those abstract ink-paitings. In the next days and weeks I'll show monsters hiding in there.
I'm not going to give those works own, individual titles – I let them speak for themselves instead.