Today I finished the sculpting-part of the project~
After the sculpting (what was a lot of fun) I put the creature into the oven for about 40 minutes (with 130°C).
Then I waited some minutes until he wasn't that hot anymore, so I could take this photo: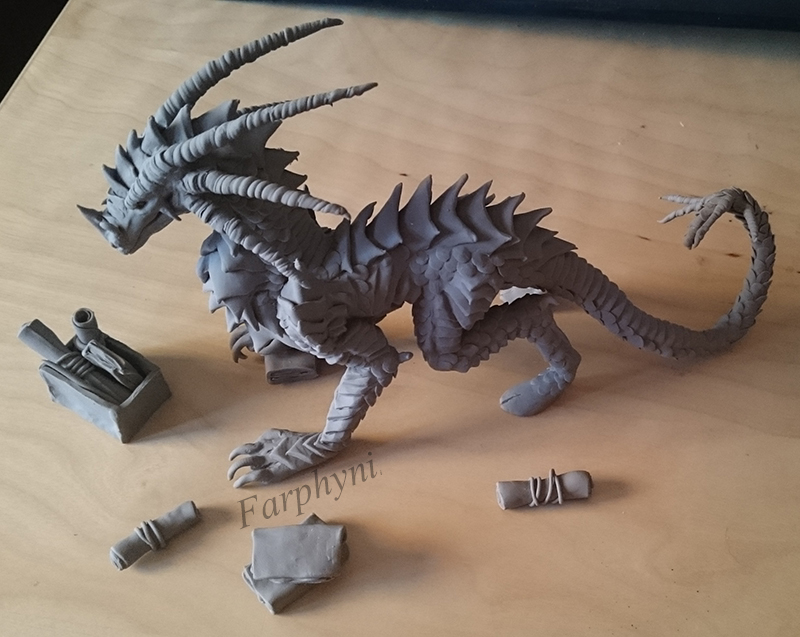 I made him some books and scrolls and pens – because he is the Chronicler, one of the main-charakters of the Trilogy I'm working on.
On Sunday (the day after tomorrow) I'll start to colour him with acrylics.