Details & Frames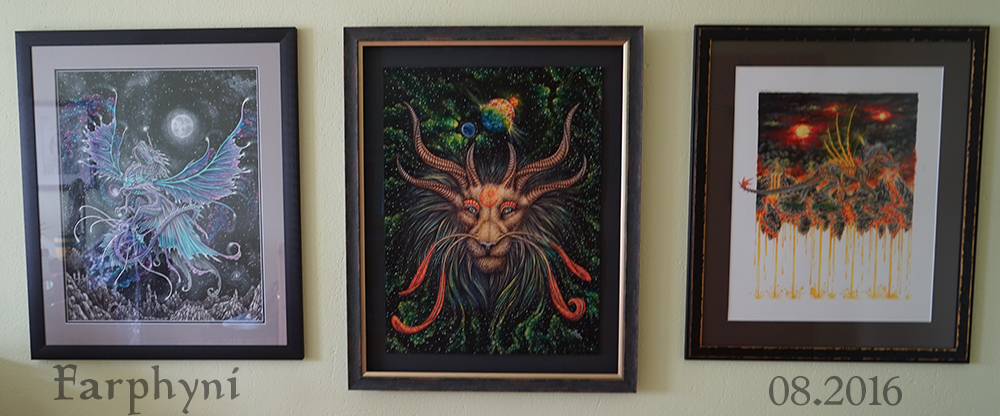 Here they are – the three Giants. From left to right I present you: Gawynderethéa, Ceru'ir'Kewa and Arkhim'ehr'Kami.
Together they form some sort of Triptychon.
For each work I choose an individual frame and set of passepartout(s) which complete the artwork.
Gawynderethéa got two passepartouts – grey and blue – and a brushed aluminium frame.
Ceru'ir'Kewa got a painted wooden frame and no passepartout – her artwork is build in "floating", so the artwork casts a shadow onto the behind dark ground.
Arkhim'ehr'Kami has a painted wooden frame too, and one passepartout, though it may look like two with the white margin of the paper I didn't colour.
As you may have noticed, the work in the middle is larger than the other two, as there I choose A2 as size, while the others are a little smaller, so they fit into standard frames. The middle frame is made to measure (and was quite expensive).
Now some details: