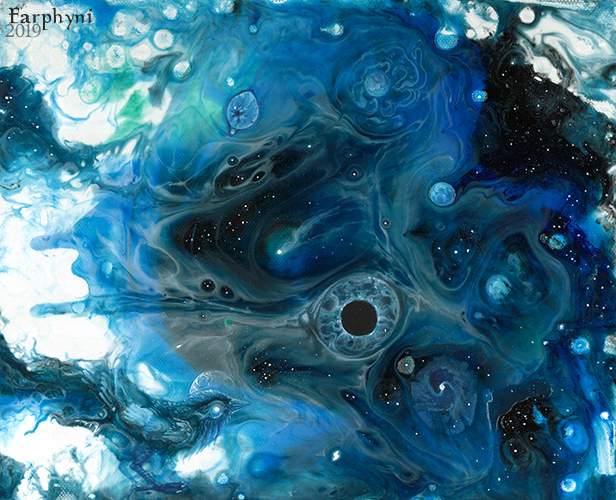 My Decryption Paradox series continues:
After all, my opinion about sanity changed. I wonder if it ever had been more than just a convention or an agreed mode of thinking, which excluded from our view the full strangeness of the universe.
After a short break my Decryption Paradox series finds a continuation in Sanity. Two further, but way larger, works are in the making, where one of them uses the same colors and the other using slightly different colors.