A restless Dream, first work: "Empyreum"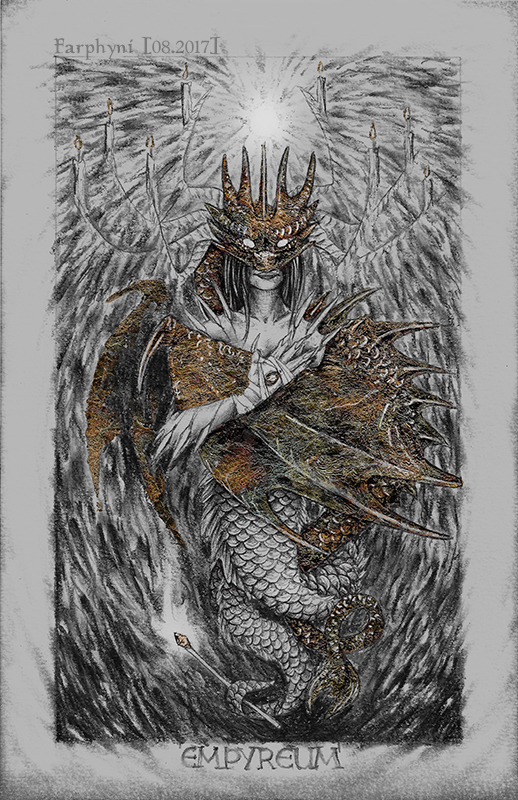 (A little pencil and ballpoint pen drawing with gold leaf on 13 x 20cm)
"Empyreum" is the beginning of my new series and roots in the works about NOUS.
"Searching for bliss,
I stand in fire, burning. The highest sky is open.
My Empyreum,
midst the chaos raging in my mind.
A moment of silence,
a breath of life, a vision of forgiving.
A sudden glimpse
on the pure essence of a golden being.
And then the storm rages on…"
---
I love how the light plays with the gold leaf and makes a work so vivid.