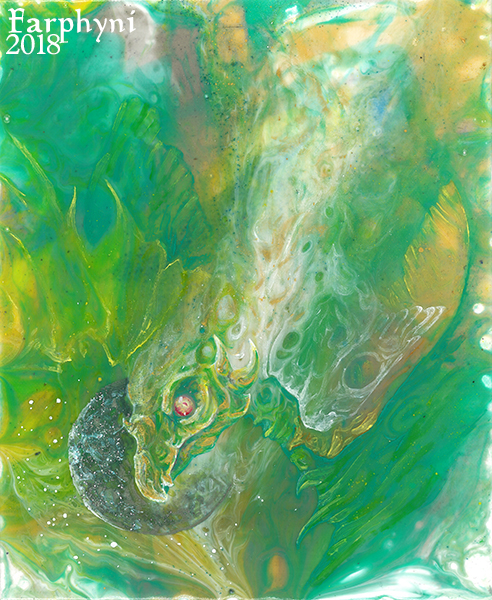 (acrylics on 25×30 canvas)
Adapt and overcome. Change wings, change flight. No matter how strong the wind or a growling storm, shift the wings and chase the moon evermore.
Finished the last two experimental acrylic paintings last week. (The other one will be uploaded tomorrow)
Needless to say I have tons of fun with this new way of using the acrylic colors and have further (larger) works with this technique in mind. Stay tuned.