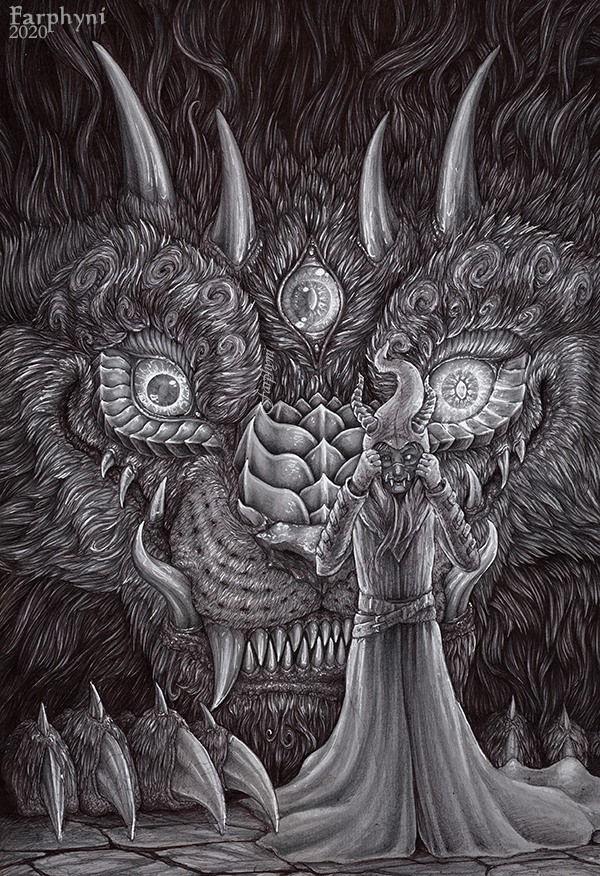 "Open your eyes,
shift your reality
and you will see
the beast inside of me."
After drawing "Apprentice" (in 2017), who is the 'first spark', I finally decided to also draw the 'second spark': "Mind of a Beast". And soon I'll also draw the third one.
The artwork shows Raijin, an eight-legged cat-monster and her pact-partner Nura.