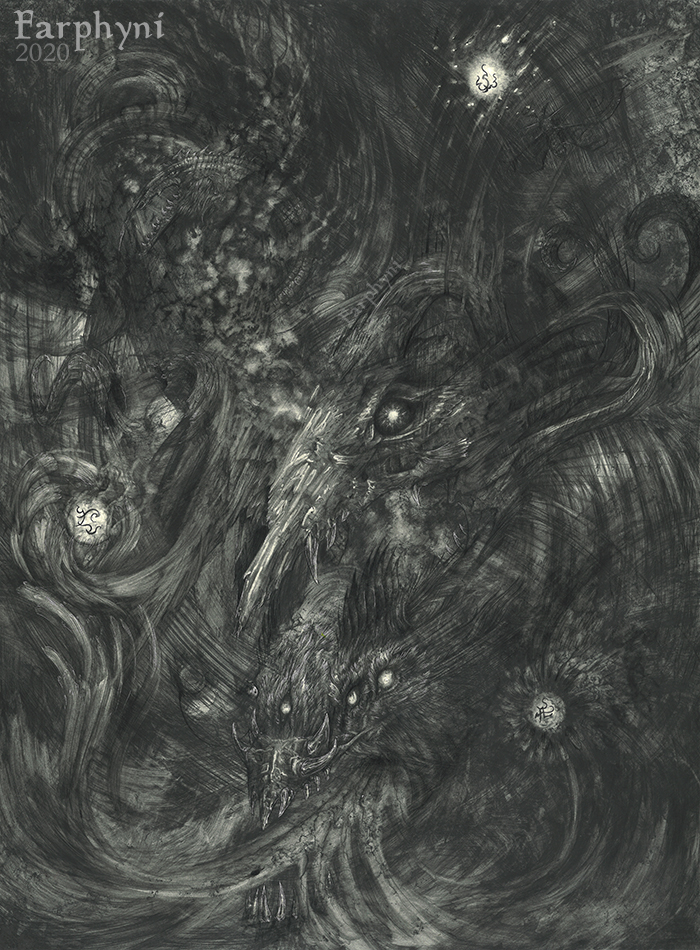 "Twisted minds, unspoken dependency.
The object pursued, refused.
Porcelain horns and whispering snake.
Meaning revealed. A breath of ashes.
Moth to flame, take the lead
let no expectations swallow thee."
A quite surrealistic graphite artwork rooting in an image of the zeitgeist, filled with thought patterns (dependencies and expectations), and the depths of the semi-conscious mind, striving against. A question about repressed inducements and mental growth.
The three symboles belong to my headworld/worldbuilding and contain their very own symbolism, which I also started to use within my drawn art. They will appear more and more often in the future.
Here are a few detail views: