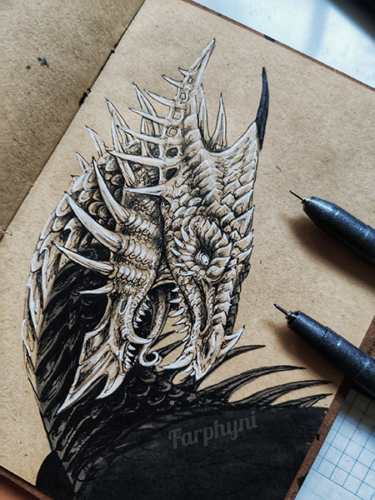 "And still I dream about a world at peace, even though I know better."
Imperial Inferno Commander Dragon sketch. Highest rank in the Imperial Army.
Giant dragons, with many spikes and blades and massive scales.
Inferno Commanders are born into their role and raised to be perfect leaders and incredibly smart strategists.
In their freetime they enjoy to read books or play hide and seek or tabletop games with the young dragons.